Complete Netflix USA movie list PLUS how to get American Netflix
New on Netflix USA, plus a Complete Listing of everything on Netflix in Canada
Sorry, it doesn't look like Transformers: Age of Extinction is available on Netflix in Canada
Unlock Transformers: Age of Extinction
and thousands of other movies and TV shows worldwide!
If Transformers: Age of Extinction isn't available in your country, or you are visiting a country where it isn't, there is still a way to watch it!
Learn how to watch International Netflix
Did you know that you can watch American Netflix from anywhere worldwide? Not only that, but you can unlock the entire Netflix catalogues for USA, Canada, UK, the Netherlands, Germany, and Japan, all of which have hundreds of movies and TV shows that the others don't! Check out the link above for more information.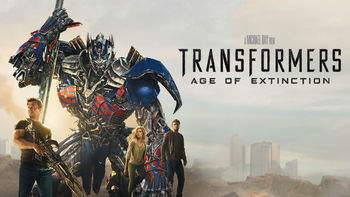 Transformers: Age of Extinction
In the fourth CGI-fueled Transformers actioner, Cade Yeager is a father trying to protect his daughter, Tessa, from the perils of the outside world. Mankind is still an endangered species. A new age of villains calls for old-school heroes -- both real and robot.
Stanley Tucci | Titus Welliver | Nicola Peltz | T.J. Miller | Bingbing Li | Kelsey Grammer | Mark Wahlberg | Sophia Myles | Jack Reynor
Michael Bay
Action & Adventure | Action Thrillers | Sci-Fi & Fantasy