Complete Netflix USA movie list PLUS how to get American Netflix
New on Netflix USA, plus a Complete Listing of everything on Netflix in Canada
Boys Of Abu Ghraib was first made available on Netflix USA on Thursday, October 23, 2014
Unlock Boys Of Abu Ghraib
and thousands of other movies and TV shows worldwide!
If Boys Of Abu Ghraib isn't available in your country, or you are visiting a country where it isn't, there is still a way to watch it!
Learn how to watch International Netflix
Did you know that you can watch American Netflix from anywhere worldwide? Not only that, but you can unlock the entire Netflix catalogues for USA, Canada, UK, the Netherlands, Germany, and Japan, all of which have hundreds of movies and TV shows that the others don't! Check out the link above for more information.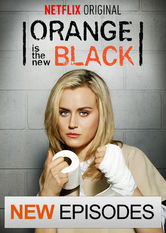 Boys Of Abu Ghraib
An American soldier deployed at Abu Ghraib finds himself behind the walls of the infamous Hard Site. He reluctantly develops a secret friendship with an Iraqi detainee, and begins to realize that not everything is what it seems. Friendships can begin in the oddest places ... like inside one of the world's most notorious prisons.
John Heard | Elijah Kelley | Sean Astin | Sara Paxton | Omid Abtahi | John Robinson | Jermaine Williams | Michael Welch | Scott Patterson | Jerry Hernandez | Bernhard Forcher | Luke Moran | Cru Ennis | Luis Bordonada | Jennifer Ferran
Luke Moran
Dramas | Thrillers | Independent Movies | Independent Dramas | Independent Thrillers | Military Dramas